Anglican Senior Centre (Hillview) offers a range of eldercare services to support seniors with multiple care needs and provide respite to their caregivers within the community. These services include Maintenance Day Care, Dementia Day Care and Community Rehabilitation.
Maintenance Day Care
Provides care for seniors through social activities and maintenance exercises while their caregivers are at work.
Dementia Day Care
Engages seniors with dementia through structured and personalised cognitive activities and games.
Community Rehabilitation


Assists seniors who are recovering from stroke, hip fracture and other illnesses to maintain, improve or regain their functional abilities.




Provides customised exercises and training programmes designed by our team of Physiotherapists, Occupational and Speech Therapists.
Referrals for enrolment into Anglican Senior Centre (Hillview) can be made by doctors from hospitals/polyclinics/general practitioners through the Agency for Integrated Care (AIC).
For information about fees, please enquire with the centres. Government subsidies and financial assistance are available for eligible clients.
St. Andrew's Mission Hospital, a sister organisation of Singapore Anglican Community Services, operates five senior care centres: St. Andrew's Senior Care (Dover, JOY Connect, Henderson, Queenstown and Tampines Central).
For more information, please visit www.samh.org.sg.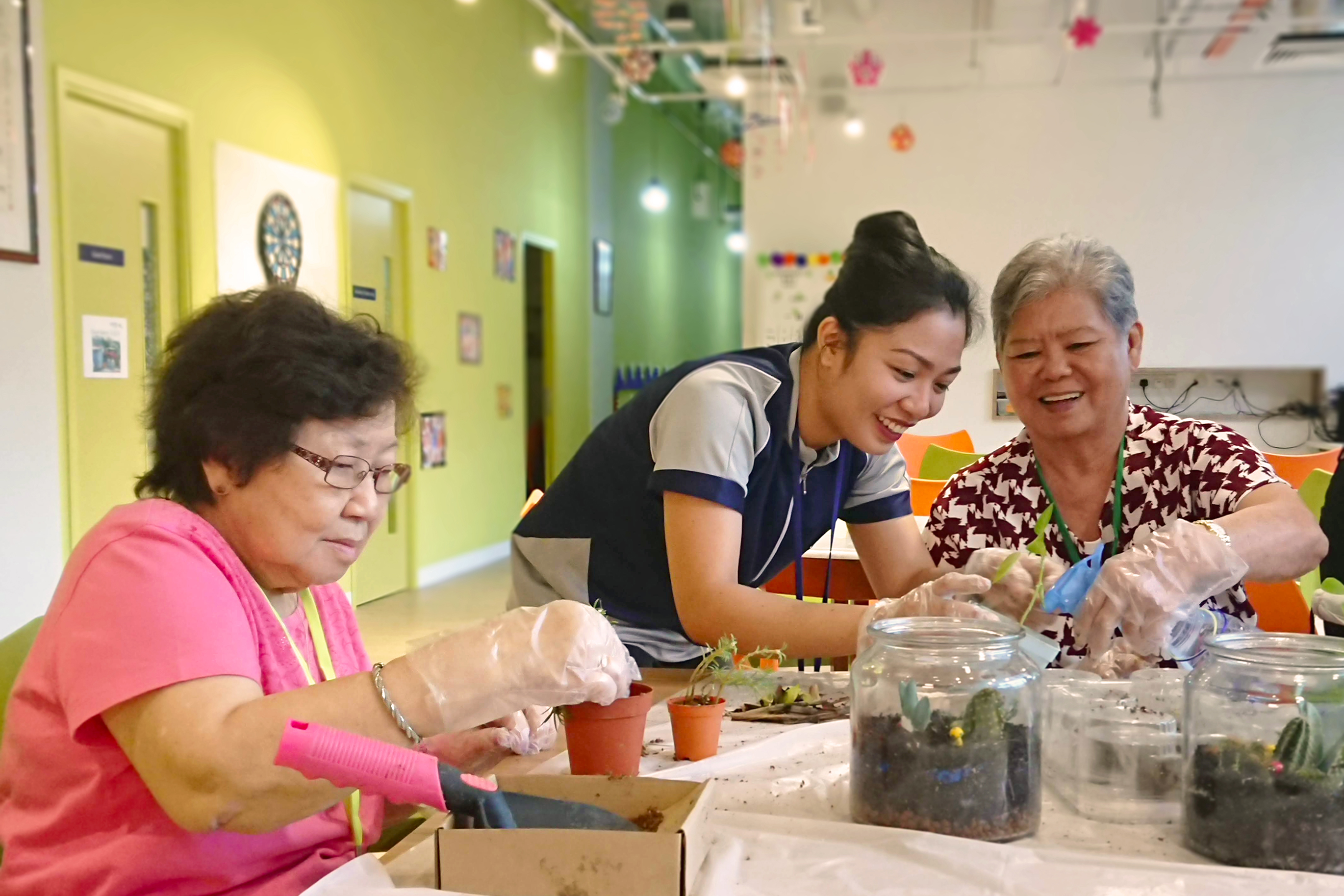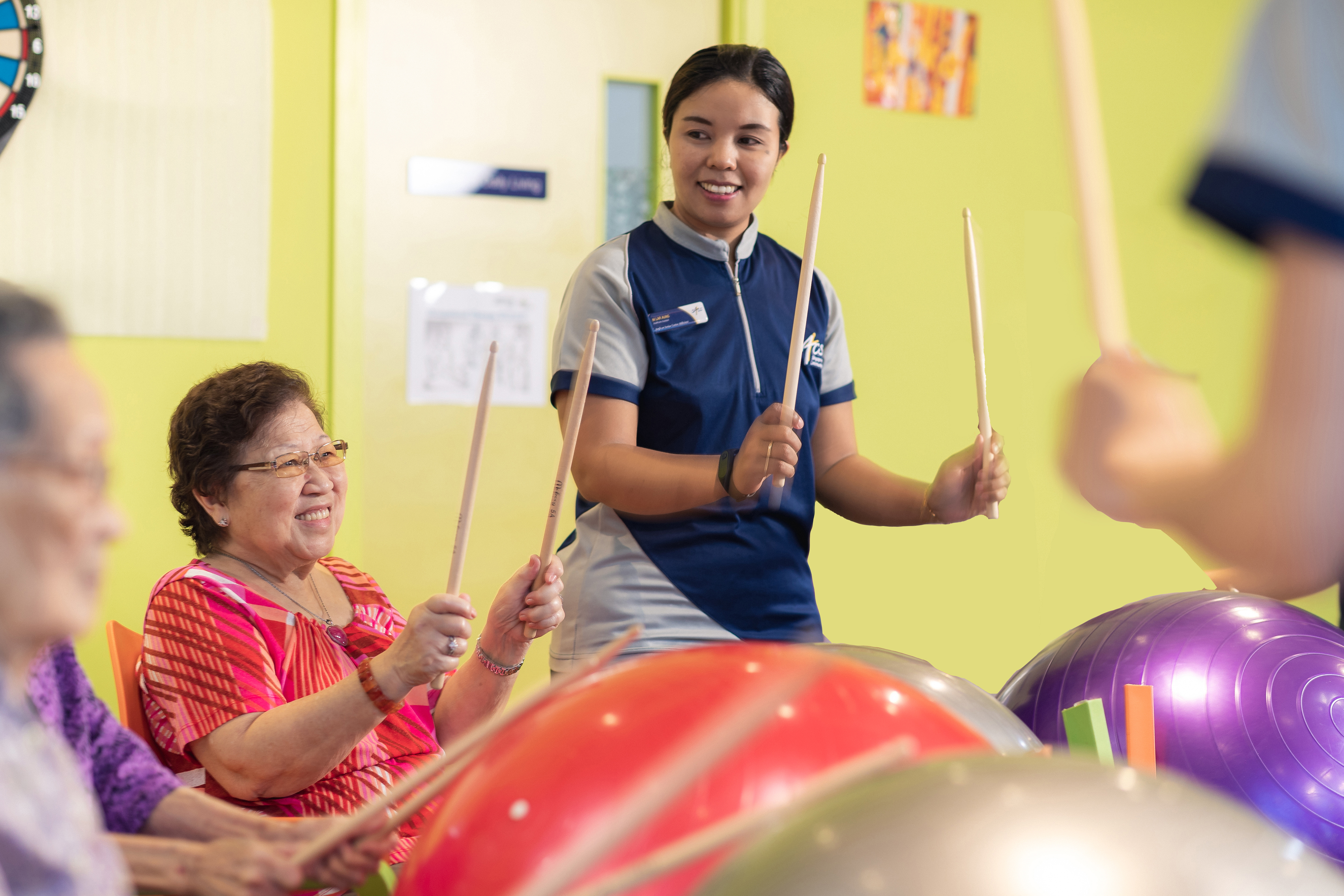 AVAILABLE AT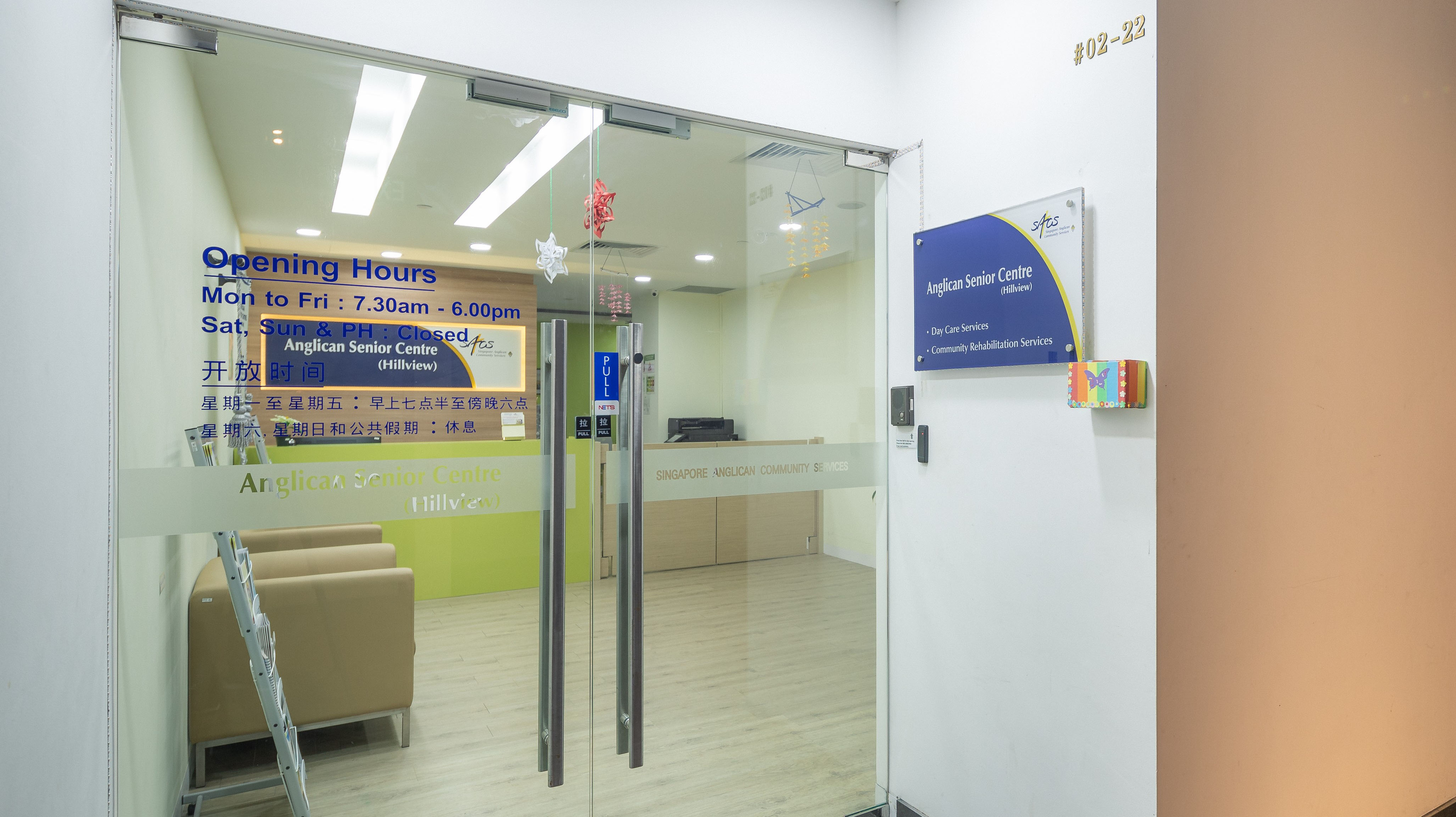 Anglican Senior Centre (Hillview)
4 Hillview Rise
#02-22 HillV2
Singapore 667979
6801 0499
This email address is being protected from spambots. You need JavaScript enabled to view it.