Anglican Cluster Operator (ACO) (Jurong East) and PEACE-Connect Cluster Operator (PECCO) offer a suite of eldercare services for seniors living in Jurong East and Bukit Batok, as well as Rochor, Kallang and Novena respectively. We provide social, bio and psychological support to seniors who have little or no family support and enable them to age-in-place within the community for as long as possible through Case Management, Counselling, Information and Referral.
Services available include:
Community Resource, Engagement and Support Team (CREST)


Provide basic emotional support and mental health information, service linkage and follow-up with clients and caregivers




Provide public mental health awareness, mental health information and education to residents and their caregivers

Cluster Support Services


Coordinate and deliver multi-disciplinary services as well as mobilize community resources to meet the needs of seniors living within the community

Senior Group Home


An assisted living model aims to minimise avoidable hospitalisation and premature institutionalisation, where seniors can live independently in the community as well as provide mutual support to one another.

Care Close to Home (C2H)*


C2H is a community-based care service to keep individuals well-supported in the community.




Providing basic nursing and home help, this programme assists seniors to age-in-place at home in a bid to minimise avoidable hospitalisation and premature institutionalisation.

Community Befriender Programme (CBP)*


CBP reaches out to vulnerable seniors, including those who are isolated or at risk of poor health, and help to improve their quality of lives as well as to prevent mental and physical health deterioration.




Coordinate befrienders visits to seniors to prevent social isolation and loneliness.

Senior Activity Centres*


Two drop-in centres for over 2,000 seniors living in nine HDB rental blocks.




Provide social/recreational programmes and activities.




Provide support services, e.g. monitoring of frail and/or homebound seniors, befriending, mutual help groups, emergency alert alarm response calls, information and referral of relevant services.
*Services are only available at PEACE-Connect Cluster Operator.
AVAILABLE AT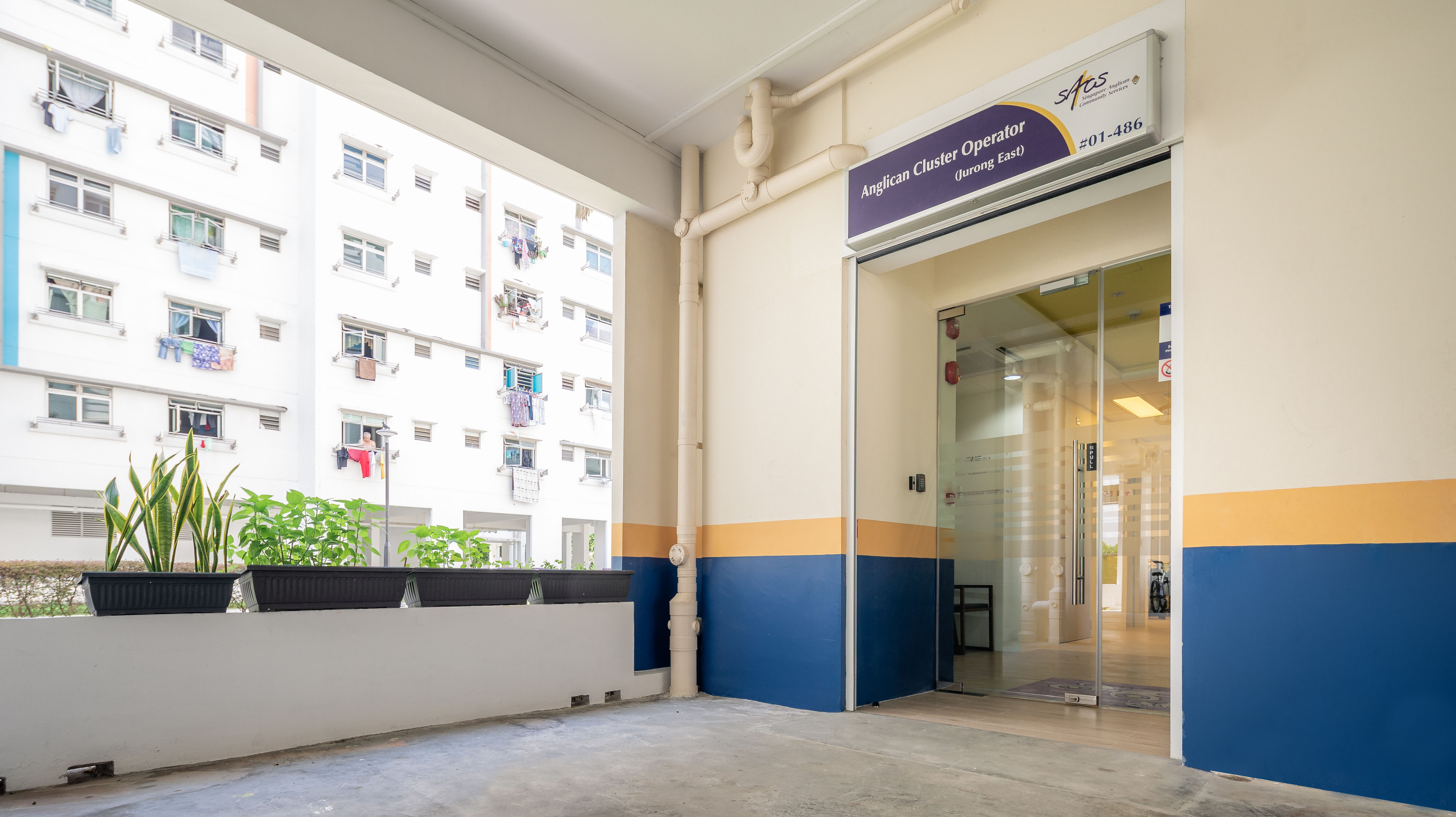 Anglican Cluster Operator (Jurong East)
Blk 374 Jurong East Street 32
#01-486
Singapore 600374
6262 1183
This email address is being protected from spambots. You need JavaScript enabled to view it.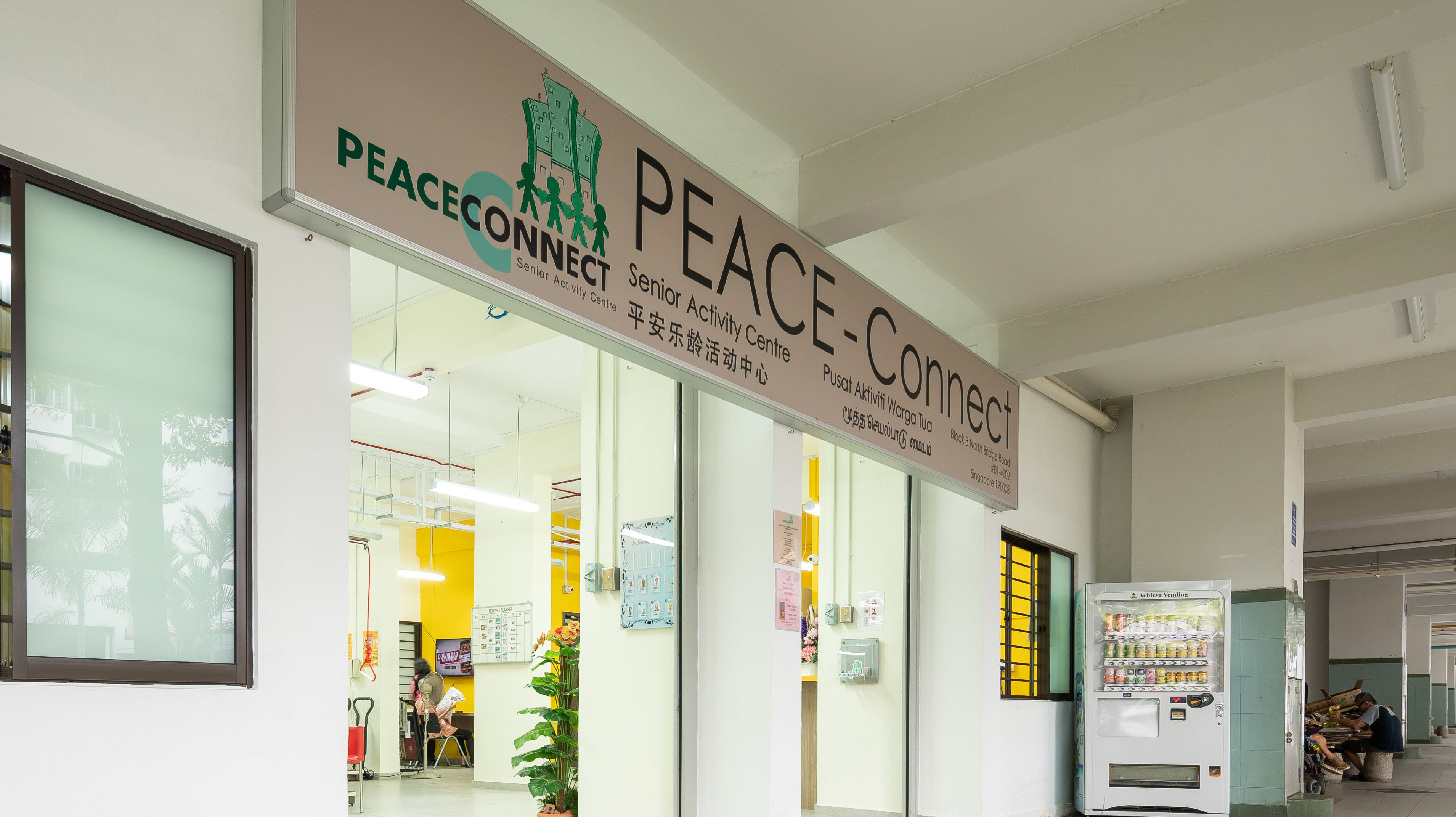 PEACE-Connect Cluster Operator
Blk 5 Beach Road
#02-4915
Singapore 190005
6291 2491
This email address is being protected from spambots. You need JavaScript enabled to view it.