Serving Seniors In Their Golden Years
6 August 2019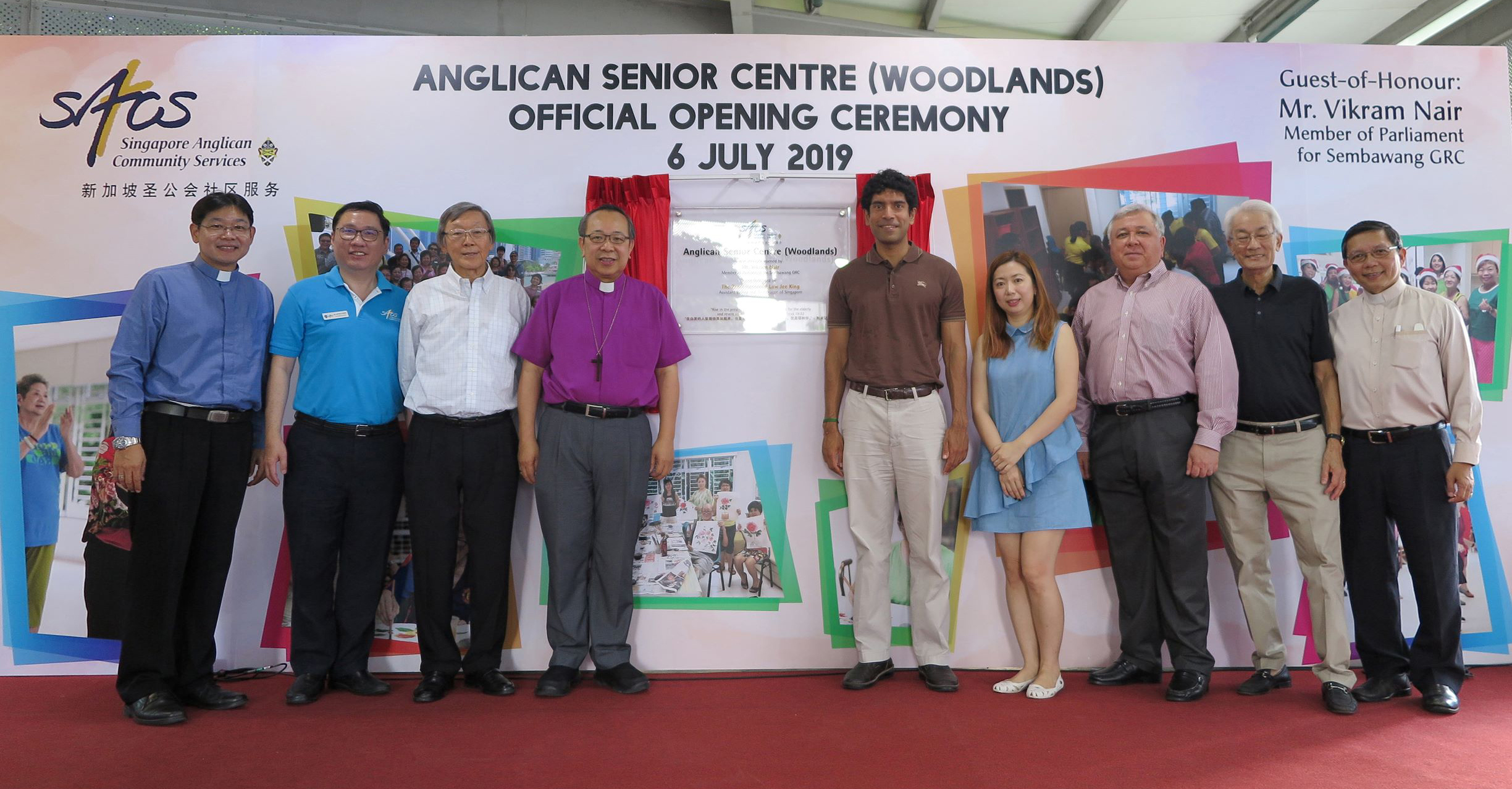 Leviticus 19:32 reads, "Rise in the presence of the aged, show respect for the elderly and revere your God. I am the Lord." Seeking to serve seniors in their golden years, Singapore Anglican Community Services (SACS) started operating its fourth senior activity centre, Anglican Senior Centre (ASC) (Woodlands), in 2018.
The official opening ceremony was graced by Mr. Vikram Nair, Adviser to Admiralty Grassroots Organisations (GROs) and Member of Parliament for Sembawang Group Representation Constituency (GRC), as the Guest-of-Honour. Representatives from government and partner agencies, members of Admiralty GROs and residents also joined in the celebration.
ASC (Woodlands) serves as a communal space for seniors living in the neighbourhood to access social and recreational resources. The Centre organises an array of programmes and interest classes to encourage seniors to stay active physically and mentally, while integrating them into the community.
SACS is deeply appreciative of the gracious support given to ASC (Woodlands) by its partners, volunteers and residents in the neighbourhood. We endeavour to continue serving the community with love and be a beacon of light to many.